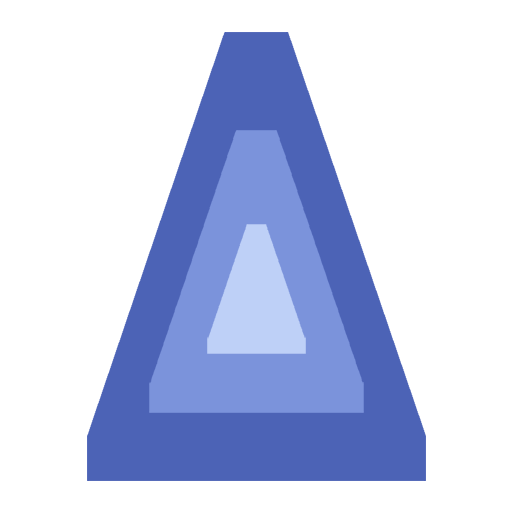 EAS
mainnet
EASSCAN.ORG Terms of Service
PLEASE READ THESE TERMS OF SERVICE CAREFULLY.
Welcome to EASSCAN.ORG (the "Site" or "Service"), a service provided by EAS Labs LLC ("EASSCAN," "We," "Our," or "Us"). By accessing or using our platform, you ("User," "You," "Your") agree to comply with and be bound by these Terms of Service ("Terms").
ELIGIBILITY

You represent and warrant that you: (a) are of legal age to form a binding contract; (b) have not previously been suspended or removed from using our Services; (c) have full power and authority to enter into this agreement and in doing so will not violate any other agreement to which you are a party; and (d) will comply with all local, state, national, and international laws and regulations when accessing or using our services.
If you are registering to use the Services on behalf of a legal entity, you further represent and warrant that (i) such legal entity is duly organized and validly existing under the applicable laws of the jurisdiction of its organization, and (ii) you are duly authorized by such legal entity to act on its behalf.

USE OF EASSCAN

Your access to and use of EASSCAN is subject to these Terms and all applicable laws and regulations. We reserve to modify these Terms at any time.
Your continued use of EASSCAN after such modification indicates your acceptance of the revised Terms.

WALLET CONNECTION

To access certain features of EASSCAN, you may need to connect a digital wallet (a "wallet"). EASSCAN does not provide user accounts. Instead, users connect their wallet to leverage the extensions provided with that wallet. All wallet interactions are facilitated through secure wallet extensions.
You are solely responsible for the security, integrity, and all activities that occur within your wallet. EASSCAN.ORG has no access to the user's keys, control over, or responsibility for any transactions, funds, or operations within a user's wallet.
EASSCAN is not responsible for any issues, losses, or disputes arising from the wallet you connect.

DATA PROTECTION. PRIVACY, AND PROJECT SHOWCASE

EASSCAN prioritizes the privacy of its users. Our data collection and use practices are detailed in our Privacy Policy, which is an integral part of these Terms. We encourage users to review the Privacy Policy to understand how their data is handled.
By using our Services, you acknowledge and accept the inherent risks associated with putting information onchain. Once data is attested onchain, it becomes immutable and publicly accessible. Users should exercise caution and discretion when deciding what information to attest, especially onchain.
From time to time, EASSCAN may list or showcase certain projects that utilize EAS as examples of its application. These showcases are for informational purposes only and are not endorsements or validations of the projects, their functionality, or their security. While we find these projects interesting, we do not audit, verify, or vouch for their content, accuracy, or reliability. Users are strongly advised to conduct their own due diligence and research before interacting with or relying on any showcased projects.

NO INVESTMENT OR FINANCIAL ADVICE

Any project, schema, or content showcased, listed, or mentioned on EASSCAN.ORG is provided for informational purposes only and should not be construed as investment or financial advice. Users are advised to conduct their own research and consult with a professional financial advisor before making any investment decisions or taking any action based on the information provided on EASSCAN.ORG. EASSCAN.ORG and EAS Labs LLC are not responsible for any decisions made by users based on the content available on the platform.

ACCEPTABLE USE

You must not use EASSCAN.ORG for any purpose that violates local, state, national, or international laws or regulations. You are responsible for the content and actions you undertake while using EASSCAN.ORG.
EASSCAN.ORG is a UI for displaying content and attestations created by other users. We do not verify, endorse, or assume responsibility for any content, contracts, or applications introduced or created by users. Users must exercise caution and conduct their due diligence before interacting with any contracts or applications.
The following actions and behaviors are strictly forbidden on EASSCAN.ORG:

Impersonation of others, including EASSCAN representatives, another user, or any third party.
Harassment in any form or manner.
Uploading, distributing, or disseminating any content that is libelous, defamatory, obscene, threatening, infringing of proprietary rights, invasive of privacy or publicity rights, abusive, illegal, or harmful.
Introducing or disseminating any virus, malware, ransomware, or other malicious code or functionality that may damage or permit harm to any user, EASSCAN, or third party.
Disseminating deceptive information or soliciting personal or sensitive information from other users.
Engaging in conduct that restricts or inhibits any authorized use of EASSCAN or which may harm EASSCAN or its users.
Violating the rights of others.
Assist or encourage anyone in engaging in prohibited activities.

Engaging in any of the aforementioned prohibited actions may result in immediate suspension or termination of your access to EASSCAN, at our sole discretion, with or without notice.

INTELLECTUAL PROPERTY

All content, features and functionality on EASSCAN are owned by EAS Labs LLC, and are protected by international copyright, trademark, and other intellectual property laws.

LIMITATION OF LIABILITY

EASSCAN.ORG is provided "as-is" without any warranties. EASSCAN.ORG does not warrant or verify the accuracy of any attestations or claims made by users. EASSCAN.ORG is not responsible for the content, contracts, or applications introduced or created by users.
We do not audit, verify, or endorse any user-generated content, contracts, or projects. We assume no liability for actions, transactions, or decisions made based on wallet interactions or of attestations made available on EASSCAN.ORG or the projects that may be highlighted or showcased. In no event will EASSCAN.ORG be liable for any direct, indirect, incidental, special, consequential, or exemplary damages resulting from the use or inability to use EASSCAN.ORG.
EASSCAN.ORG is not responsible for any losses or damages incurred from interactions with any third party or project showcased or discussed on EASSCAN or its affiliates.

INDEMNIFICATION

You agree to indemnify and hold harmless EASSCAN and its affiliates from any claims, damages, or expenses, including reasonable attorneys' fees, arising out of or related to your violation of these Terms, your use of EASSCAN, or your violation of any rights of a third party.

GOVERNING LAW; DISPUTE RESOLUTION

These Terms are governed by the laws of the State of Wyoming.
Any disputes arising out of these Terms will be resolved through binding arbitration in the State of Wyoming. Both parties are responsible for their own arbitration fees unless the arbitration rules or laws specify otherwise.

MISCELLANEOUS

If any provision of these Terms is found to be unenforceable, the remaining provisions will remain in full force and effect.
These Terms constitute the entire agreement between you and EAS Labs LLC regarding your use of EASSCAN.
For any questions or concerns regarding these Terms, please contact us at admin@eas.foundation.